Pop-Up Hotels Likely to Keep Popping Up
Co-authored by Dawn M. Meyers, Partner, Berger Singerman
Question: What do sports fans, festivalgoers, and concert devotees all have in common?
Answer: At one time or another, they have all suffered the frustrating experience of not being able to find a hotel or lodging establishment near their big event that isn't sold out or exorbitantly priced. And for those who decide to attend the given event on late notice, the cost (incurred, or worse, not being to attend) is punitive.
Not only does hotel scarcity put their ability to go to that event in jeopardy; even more importantly, on a macro level, it serves to reduce the applicable community's economic footprint that a would-be consumer would have surely produced. The dollars that each additional, discrete user brings to an event can mean the difference between success and failure. With such a routine problem, entrepreneurs in the hospitality space recognized that a fix was badly needed. The question was what type of solution would have the flexibility of being both "real-time proactive" and "real-world sufficient" to address the gap in the marketplace?
The solution might just be found in pop-up hotels. Pop-up hotels are temporary lodging establishments, which can include virtually all the components of a hotel room, including beds, furniture, showers, toilets, electricity, and WiFi, that open and operate for a finite period of time that dovetails with a given event. A number of these pop-ups are also equipped to include restaurants, retail space, and even nightclub facilities - all which can, potentially, be licensed out to other businesses looking to capitalize on the event.
So just look around. A growing trend in hospitality aims to square that disconnect of hyper-demand. From start-ups to flagships, everyone is talking about pop-up hotels.
Take the Summer 2012 London Olympics, for example. Traditional hotels were sold out years in advance. Building new hotels was not an economical option to address this relatively short but sharp rise in demand, due to limited time, high costs, harsh governmental restrictions, and practicality considerations. Thanks to a creative use of shipping containers parked in the Port of London, however, an additional short-term supply of lodging options was provided. And when the lights dimmed on the closing ceremonies, the containers were broken down and shipped to various locations for an auto race, a golf tournament, and an arts celebration.
This example is one of thousands where high demand events require far more lodging options than the municipality is equipped to provide. A number of years ago, in what some might describe as the first pop-up experience, the Super Bowl was played in Jacksonville, Florida. Jacksonville did not have enough hotels to accommodate the enormous crowds that attend a grand event like the Super Bowl. Consequently, cruise ships were brought to the Port of Jacksonville and acted as floating hotels for guests who couldn't obtain reasonable "land" accommodations.
It's not difficult to see the positive effects that a flexible, temporary hotel can deliver in addressing temporary, event-related shortages in lodging options. While portable hotels certainly meet an important need for customers, event producers, and municipalities, they are not without their significant challenges, which we address, below.
The Challenges
1. What Is It?
The first challenge is determining exactly what "it" is. In many jurisdictions, regulations lack a classification for mobile lodging, leaving regulators without a means to issue required operational licenses. A pop-up hotel is a non-starter if the company cannot obtain some sort of governmental permission to operate such an establishment. The determination of how mobile lodging will be classified is a multi-faceted exercise that must take into account issues of health, safety, and liability:
Are smoke detectors and sprinkler systems required? Are inspections required for room cleanliness, bedbugs, etc.? Are health inspections necessary for those establishments with restaurant facilities?
These are just some of the questions one might expect from government authorities overseeing hospitality enterprises.
2. Where Do You Put It?
A key consideration in determining how "it" will be classified, is considering the zoning and land use ramifications of that particular classification. Does your jurisdiction's zoning code limit locations for transient accommodations? Are the lands near the event limited to public uses? Is there compatibility between state licensing and local zoning classifications? These are all factors that must be weighed in determining location options.
An easier answer may be to negotiate a lease on public lands, on or near the event site (although, too much distance from the event can sometimes defeat the purpose of mobile lodging). Some jurisdictions, however, require leases to go through a public procurement process. These processes can be lengthy, requiring the planning to begin far in advance. Another is to fashion one's pop-up hotel using creative, non-traditional locations, such as vacant office space - an option that brings an additional set of regulations into play.
3. How to Make it Usable?
Once you have mobile lodging licensed and located, the next major hurdle is likely to be the provision of utilities. Some of the existing pop-ups have the ability to be self-sufficient in this regard, but it's not inexpensive. A pop-up hotel is a far more profitable endeavor if its operators can contract with the municipality to provide electricity, water, and sewer disposal. Temporary electrical service is not unusual, and some mobile hoteliers have even devised solar options for their pop-up units. It's temporary water and sewer disposal which can be far more challenging.
Connections to municipal water and sewer disposal units come with a not insignificant cost, but the real issue is access. Many jurisdictions just lack a means of providing these services to a temporary edifice, absent the laying of pipe. Additionally, depending on the location, water usage and sewer disposal may create environmental concerns leading to yet another level of regulatory review.
4. Potential Opposition
Even though a pop-up hotel can meet a very pressing need - one thatprovides additional customers and supplementary revenue to an event and the host city - it's still likely to draw the ire of the existing hotels. These hotels are often able to charge premium rates due, largely in part, to the scarcity of rooms. If mobile lodging takes off, the operators of permanent hotels might even claim that the pop-ups are "stealing away their customers."
The most apt analogy here might be food trucks, and the ongoing debates in cities like Birmingham, Alabama, which center around tensions between food truck vendors and restaurant owners. One can see how restaurateurs, paying a significant dollar amount per square foot to operate their establishments, might be threatened by "mobile restaurants," with owners paying far less per square foot, parked out in front of their locations and, conceivably, taking their customers away.
Cities that have addressed these tensions have regulated the food trucks in a number of ways, including designated food zones, permit fees, limited hours of operation, and restricted proximity (e.g. one city block) to any existing restaurant. One could see how similar regulations might need to be put into place for mobile lodging, in order to satisfy a municipality's permanent hoteliers.
Interestingly, Chad Kittrell, a principal of Hunter & Harp Holdings, owner/operator of traditional hotels throughout Florida, takes the counter-view. "I have little concern (re: pop-ups affecting business)," says Kittrell. "If demand is that hot, then my ADR is driven through the roof. No one in London lost money during the Olympics."
5. Investment
Many traditional hoteliers think pop-up hotels miss the economic mark. Owning a hotel is, oft times, as much a land play as it is an operating business. Consequently, most financial arms poised to invest in a lodging concept want the land as an "insurance policy" for their investment. Steve Marin, operator of P&M Management, which owns and operates several hotels, says that although pop-up hotels will always have a one-off market, he believes "significant investment is unlikely because investors want the appreciation of the land." "In that way," says Marin, "they get the double-dip of cash flow and sale at exit."
6. Funding
One significant hurdle, related to investment concerns, is that it could be very difficult to secure financing for these operations. As Greg Laskody, Principal of G2 Realty Advisors, says, "Appraising a temporary asset tends not to be reliable enough to the underwriting process." Therefore, many would-be mobile lodging entrepreneurs may well have to be ready to self-finance.
7. Additional Considerations
There are other standard hospitality considerations that will also have to be taken into account in regulating pop-up hotels. These include, but are not limited to, ADA compliance, temporary gift operations, taxation, and parking availability.
Even with an event the size and duration of the Olympics or Art Basel, a municipality could not realistically justify the building of a new hotel - just for that happening. Given the massive cost and risk of planning and building a hotel, coupled with the realities of land shortages and weak political will, it's just not at all practical. Nonetheless, if struggling municipalities can find a way to inject millions in ancillary income into their coffers - by enabling thousands of additional customers to attend their events, they will do so. Pop-up hotels are certainly not without their challenges, but challenges can be overcome. In the final cost-benefit analysis, municipalities are finding ways to overcome the obstacles and embrace the idea of mobile lodging.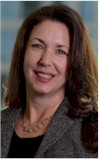 Ms. Meyers This article was co-authored by Dawn M. Meyers. Ms. Meyers is a member of the Firm's Government and Regulatory Team, concentrating her practice in the areas of hospitality, airport and port concessions, and general governmental regulation. Her regulatory experience has included representation of clients in a variety of diverse industries including aviation, port/marine, large hotel and land developers, restaurateurs, beverage producers and distributors, and large venue managers. Dawn routinely represents clients before municipal, county, state and federal agencies and governing bodies. Prior to joining Berger Singerman, Ms. Meyers served as the Chief Hearing Officer and Administrator for the State of Florida Department of Business and Professional Regulation focusing on hotel and restaurant licensing and regulation. A graduate of the University of Florida, with a BS in Journalism, Ms. Meyers earned her J.D. from the University of Florida College of Law. Ms. Meyers enjoys the unique distinction of being the first female lawyer to be named shareholder at Berger Singerman, an achievement attained in 1996. Ms. Meyers can be contacted at 954-712-5147 or dmeyers@bergersingerman.com.
Marc Stephen Shuster is a partner in the Miami office of Berger Singerman, Florida's business law firm. Mr. Shuster is a business attorney with extensive experience in commercial real estate transactions, both healthy and distressed, and corporate M&A deal work, with an emphasis on the hotel and hospitality industry. He advises both traditional hospitality conglomerates and Internet advertising sites serving the industry. Mr. Shuster he has served as counsel to a Florida-based emergency management/services conglomerate in negotiating for disaster relief work throughout the Caribbean. Mr. Shuster speaks and writes on novel issues affecting the hotel and hospitality space, serves on various community boards, and has been recognized with numerous awards and accolades. Mr. Shuster can be contacted at 305-982-4080 or mshuster@bergersingerman.com Extended Bio...
HotelExecutive.com retains the copyright to the articles published in the Hotel Business Review. Articles cannot be republished without prior written consent by HotelExecutive.com.