Augmenting the Hotel of the Future with Augmented Reality
Why the New Virtual World is Much Closer than You Think
By Vanessa Horwell, Founder & Chief Visibility Officer, ThinkInk & TravelInk'd
Everyone knows predicting the future is difficult. No matter how hard we try, we're bound to misfire. In 1967 the BBC boldly forecast that by 1987 every home - presumably in the UK - would be fitted with computer terminals and bedside teletype machines printing out the days' news.
Misfire? Yes. Total misfire? Not exactly. While video footage of the BBC prediction feels a bit silly today, (the typewriter is what kills it) the voiceover narration is accurate in recognizing the eventual home computing and mobile revolutions. People do read news off their smartphones in bed while numerous laptops, screens and tablets populate our homes and businesses, including hotels.
Instead of Predicting the Future, the BBC Perceived What Would Be
For the hotel industry, wearable computers are poised to become the next great electronic transformer. And products like Google Glass, due out in 2014, are helping re-invigorate a subset of that upheaval: augmented reality (AR), which combines computer-generated images and information with physical environments in real time.
Like the BBC, we too can perceive likely advances - even if foreseeing specifics is difficult. At both the 2012 and 2013 Consumer Electronic Shows, malleable and foldable gadgets captured significant attention. Products are getting smaller, lighter, faster and less expensive. Streamlined products - à la Apple - are all the rage and "seamless" has become a watchword of our tech-savvy times. We may not be wearing our smartphones like appendages just yet. But already 90% of older teens and 20-somethings admit to sleeping with their phones and millions more of us walk around with Bluetooth-enabled ear buds.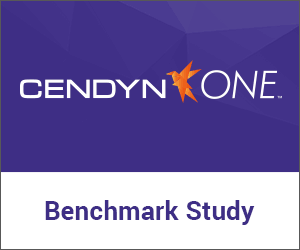 Based on these trends, AR looks like the dominant outgrowth of the coming wearable computer revolution. The technology has had a few false starts. But, for hoteliers, the latest advances suggest unmatched monetization and customer experience potential. The question is: Are hotel brands ready for this change and are they investing in the staff training, IT and creative talent necessary to capitalize on AR's capabilities and guest engagement reach?
Augmented Reality is the Real Deal
With a buildup like this, skepticism is natural. This is not the first time a technology's predicted dominance failed to materialize. Near field communications, enabling radio-frequency contactless payments, is a great example.
For years NFC was expected to become the contactless payment standard. In 2012 Gartner predicted NFC payments would total $60 billion by 2017. One year later that 2017 forecast was reduced by 40%, with NFC comprising just 5% of total mobile payments. Even Google Wallet, an early NFC hopeful, recently announced it was ditching its contactless wallet focus. Likewise, Apple was long rumored to be designing an NFC-capable smartphone. But neither the iPhone5 nor 5s feature the technology.
Is AR headed for a similar fate? The technology is, after all, virtual reality's (VR) relative. And with the exception of advanced flight simulators and military applications, VR never appealed to the mainstream public as predicted some two decades ago. Portable virtual reality video game systems were a flop.
AR, however, is fundamentally different. Coined as a term by Boeing researcher Tom Caudell in 1990, AR seamlessly weaves computer-generated graphics and information with real-world images. As the name implies, it literally "augments" or enhances the world users see and interact with. If VR was about "tuning out," creating self-contained digital environments, AR is about "tuning in" - better.
The technology has been evolving quietly for the last half century. But thanks to Moore's Law, which predicts a doubling of processing power every two years as the number of transistors on a microchip double, AR has been miniaturized. It's common to many iOS and Android apps. And current popular uses range from real-time navigation, (names of businesses and roads added to first-person perspective street maps) to geo-location and social media (knowing if your friends are at a nearby store, hotel or restaurant) to gaming. An early example of AR smartphone gaming is the ARSoccer app, launched in 2010. Through the smartphone's camera, it detects users' leg motions as they "juggle" or "kick" a virtual ball.
Augmented Reality in Overdrive: Why Hotels Need to Be Ready
Despite uncertain beginnings, AR is gaining momentum. Today, searches for "augmented reality" in the App Store and Google Play return 2,717 and 500 hits, respectively. Meanwhile, a new report by research firm MarketsandMarkets predicts the combined AR and VR market will be worth $1.1 billion by 2018, with a compound annual growth rate of 15.2%. Eager to jump on the AR bandwagon, startup Technical Illusions launched a crowd-funded Kickstarter campaign in October to fund development of its castAR augmented reality glasses, featuring both AR and VR modes. Within hours the campaign netted the company $88,000, nearly a quarter of its $400,000 budget.
Even before this flurry of news and encouraging reports, at least one hotel chain - Holiday Inn - saw the technology's marketing potential. A sponsor of the London Summer Games, the company launched its Olympics STAY YOU Campaign in spring 2012, billing itself as the world's first "augmented reality" hotel. Working with London-based AR developer Aurasma, it allowed guests to point smart devices at certain in-lobby and in-room objects (like their bed) and see images of British Olympic athletes in the picture. Athletes were filmed in numerous positions, including playing ping pong and wind surfing with bed sheets. Using two phones, guests could photograph the experience or pose for virtual snapshots.
While something of a promotional gimmick, AR clearly has more hotel potential waiting to be tapped. For one thing, efforts like this build brand awareness. That's especially true as social media helps spread the technology's "cool factor." Assuming AR photos look realistic, the images cause others to wonder "how did they do this?" eager to learn more.
From Promotional Gimmick to Game-changer
The next step for hotels is moving from gimmick to game-changer. How can hotels turn AR into a staple amenity like WiFi, mobile check-out and "smart" conference rooms and gyms? An easy next-step application might be related to room selection and review. Consider an app that lets users point their smartphones at specific hotel balconies to get three-dimensional interior room views. As users move, the images change to fit their perspective. If you think that's impressive, just think of the app's potential on Google Glass or a castAR-like device rented or purchased from a hotel. Or envision an engaged couple visiting wedding venues in winter when they're planning a summer ceremony. For a small fee, users get to see in December what the space will look like on a sunny July afternoon.
While not hotel-specific, at least one AR developer is already thinking along these lines. In June a team of entrepreneurs, technology innovators and archaeologists teamed up to create Architip, an app that re-creates Israel's ancient sites. Think of it as an AR-enhanced virtual tour guide - users point their smartphones at specific sites and watch now-crumbling monuments and temples come back to life. According to co-creator Yaron Benvenisti, Architip bridges "the imagination gap." This could easily be adapted for hotels. Historic hotels could use AR to become "living museums," re-creating famous guests or what the lobby used to look like. Again, such features could easily be monetized - especially if linked to a hotel's loyalty program.
For hotels, AR's potential isn't just consumer-facing. The technology can also improve the brand itself. Developers and hotel designers might use AR to better envision their projects' evolution. Instead of only supplying blueprints, existing pictures and artist renderings of new properties, they could give zoning boards and community residents a far more realistic "first look." To some extent, this is already happening. Electronics giant Philips recently created TP Vision, a mobile app that lets hoteliers who are re-designing their properties see what Philips flat-screen TVs will look like in renovated rooms. The AR image also includes product specs.
Next Steps: Where do Hotel Brands Go from Here?
Clearly, hotels should be readying their AR engagement "battle plan" - especially as we approach the holidays, hotels' second-busiest time of year, next to summer. The year-end window is a great opportunity to introduce both old and new guests to AR's brand potential. Consider how Best Buy incentivizes purchases and drives loyalty by letting customers "play" with products. Hotels could employ a similar tactic.
Beyond that, hotels should carefully review their guest rosters and consult the most loyal customers, be it in person or via surveys, postcards, social media or SMS, for instance. Would AR be an amenity they'd be willing to pay for? And what types of AR engagement would boost their loyalty?
Granted, the AR industry is still young. And we've yet to see how popular Google Glass will be on the mass market. Forrester predicts some 12% of Americans - 21 million people - will buy and use Google Glass upon release. BI Intelligence, however, forecasts that 21 million units won't be sold until 2018. In the universe of technological advancement and consumer tastes, five years is a lifetime.
At some level, the number of units Google Glass sells (or doesn't) is immaterial. What matters most is the ability to perceive the outlines of a more technologically advanced culture versus predicting which products will dominate. Going forward, hotels should budget for limited AR campaigns to evaluate their success - in terms of both guest usage and monetization. How long will it take recoup AR expenditures?
A Future Set in (Virtual) Stone
For years, hotels have looked at airlines with longing, eager to turn their own ancillary revenue sources - WiFi, rented iPads, in-room movies, phone charges, bar bills, etc. - into equally important profit drivers. Despite aggressive efforts, the latest PKF data shows hotels are coming up short, with ancillary revenues falling .8% from 2011 to 2012. Used correctly, augmented reality could become a powerful mechanism for augmented profits.
In 1967 BBC reporter Derek Cooper said computers could one day "become a sort of robot housekeeper crossed with a private secretary." He added that pioneering tech writer Rex Malik, his interviewee in the documentary Tomorrow's World, "sees a future world where children could be virtually educated by computer, where every home will have its own terminal plugged into a central brain."
Replace the phrase "central brain" with "Internet," and it's uncanny how much Cooper's words resonate in today's tech-savvy world.
Considering technology's continued convergence, augmented reality - in some form or another - is a virtual guarantee.
That's a certainty hotels would be wise to embrace - and soon.
Chief Visibility Offer, ThinkInk & TravelInk'd Vanessa Horwell is the founder and Chief Visibility Officer of ThinkInk & TravelInk'd, a public relations and visibility firm that shuns press releases in favor of storytelling. She has spent the past 18 years working with companies in the US, UK and Europe, developing successful campaigns and strategies for their brands. Ms. Horwell is a senior level strategist who works with companies in North America, EMEA and Asia-Pac in developing winning media campaigns, building relationships with influencers, and improving visibility through a unique style of public relations. Ms. Horwell can be contacted at 305-749-5342 or vanessa@thinkinkpr.com Extended Bio...
HotelExecutive.com retains the copyright to the articles published in the Hotel Business Review. Articles cannot be republished without prior written consent by HotelExecutive.com.