The Gloves are On: Yelp to Add Health Inspection Grades to Reviews
This article was co-authored by James D. Gassenheimer a partner in the Miami office of Berger Singerman.
Whether or not you are a Yelp fan or user, the stark reality is that people are using it more and more in their daily lives to find quality hotels, popular restaurants, nearby supermarkets, and other things of interest - particularly when traveling. Beginning this year, with the New York and San Francisco markets, Yelp will be leading the way toward the inclusion of health-inspection grades in online reviews. In short, the results of health inspections, previously limited to little-known governmental websites or hard records, are about to graduate to the big leagues of the internet, and go viral.
Let's first review some history in order to put this in context. Our most recent article discussed the "TripAdvisor Effect" and how it's now taken center stage in the consumer hospitality experience. Hoteliers, by choice or by necessity, must face the reality that a few bad reviews on a travel site can significantly harm their businesses. Restaurateurs (and amenity-driven hotels that have restaurants) must contend with the same issue while dealing with two other online review behemoths, Zagat and Yelp. In addition, the hyper-growth in the relationship between online/mobile advertising and technology has created 1) an ever-changing list of proactive optimization steps operators must take, on sites like Localeze, Facebook, and Google+, to stay competitive, and 2) continually-evolving advertising strategies to consider, such as Google mobile pay-per-click ads and the panoply of flash/deal-per-day sites. Our collective call to action then, and even more so today, remains for businesses to shift more resources away from traditional advertising spends, and, instead, toward managing their online social media and reputation management, both from a public relations and a legal perspective.
With all of these new issues to be monitored, considered, and executed, Yelp decided to give operators yet another issue to keep them up at night -- health-inspection grades. In a city near you, Yelp will likely soon begin augmenting reviews with health scores that local municipalities (through their health departments) provide about a given restaurant. What this means is that previously obscured information, found only by physically visiting the restaurant or by scouring the rarely-read government sites of state agencies or government archives, will now take center stage on one of the most visited sites on the Internet. "What previously could only be found at City Hall, or more likely physically going to the restaurant and directly experiencing the problem, is now open season when you visit Yelp.com," says Eric Lewis, Executive Managing Director of Cushman & Wakefield in New York.
In addition to restaurants and hotels having to contemplate the fact that their level of cleanliness is on display for the world-wide-web to see, they must also consider the source. This rating is not coming from a disgruntled online reviewer like you might have on TripAdvisor; this is coming directly from government entities. Putting everything else aside, this is the utmost in perceived legitimacy - state and city agencies whose sole job it is to ensure that properties such as restaurants are complying with, and abiding by, the health code. Joe from Manhattan telling the world that your steaks are awful is scary enough. But when the State or City of New York, on the other hand, tells the world that you have roaches under your coffee machine and no hand-washing facilities near your food-preparation area or toilets, we now move into petrifying territory.
When it comes to the impact of restaurants' poor health inspection scores on the hotels in which they reside, there is little available in the way of studies. This is not unexpected, given the fact that these scores and grades have almost always remained the "dirty" little secret of which the public-at-large was unaware. This is not to say, however, that hoteliers did not recognize the negative impact poor restaurant rankings could have on their hotels. It was only a couple of years ago that New York eateries within the Plaza and Andaz 5th Avenue were found to be hiding their poor grades, despite being legally mandated to post their "B" and "C" rankings in a conspicuous place.
In addition, many hotel operators, trying to compete with stand-alone restaurants, had been of the mindset that it would be advantageous to design eateries in a way that folks "forgot" that the hotel and restaurant were connected. That logic became less and less prevalent as full-service hotels started to view their restaurants as significant profit centers that could also steer business to the hotel, and to its other entertainment options. As more and more hotels brought in celebrity chefs, and built their hotel "themes" around these high-end restaurants, the effect of poor rankings could only be amplified. "The perception of a restaurant often contributes to the overall perception of a hotel," says Carrie Copeland, Director of Marketing for the Fontainebleau Miami Beach, a Turnberry asset.
This brings up an issue that has been raised before in Hotel Business Review. Restaurants are made up of all the elements that attract pests - hot kitchens, enticing aromas, and delicious food. Pests in your hotel restaurant are not only ammunition for the amateur "wanna-be" food blogger looking to slam your establishment; they are a staple of state and city health inspection checklists. Now, the impact of online reviews, when it comes to pests, has been studied, and the results are not what hoteliers want to hear. It was revealed that almost every other type of hotel service fiasco could be remedied by a vigilant hotel staff, including cold food and rude employees. A pest in a room (or, presumably, knowledge of multiple pests in one's restaurant) was deemed the one "inexcusable" failure that could rarely be rectified in a way that preserved guest loyalty.
So what is a hotel to do, in terms of its restaurants' susceptibility to a poor grade from its respective city or state health department - full-well knowing that popular sites like Yelp (and numerous copycats) will soon broadcast this "dirty laundry" to the world?
"Don't panic," says Bo Ashbel, Managing Director of Aztec Group. "If possible, you must ensure that you get high marks from the local agency that does the health inspection. Many restaurants and hotels that house restaurants, in particular, have taken their chances in the past, assuming that a poor health inspection grade would not be on the radar of most customers. Now that it's going to be out in the open, a poor grade can be the death knell of an establishment." It goes without saying that a critical piece in securing high rankings is the adoption of a comprehensive pest management program. Many establishments opt for an Integrated Pest Management (IPM) program -- an effective, economical, and environmentally conscious approach to pest control that limits chemical usage.
If your establishment has already received poor marks and/or been shut down for a few days as part of a health inspection, Ashbel's advice is not to put your head in the sand in the hopes that it will blow over. Lewis echoes Ashbel's counsel, saying, "You know this is coming. Get out in front of the problem before Yelp starts posting inspection scores. As part of your online reputation strategy, send out a press release with the requisite 'mea culpa,' and detail your plan for going above and beyond the A+ standard in your region."
"Quick and decisive response and action is key, not only in researching validity and source of a rating, but also addressing the issue if there is in fact a legitimate problem," says Copeland. "We have systems in place to do just that. We have two employees within our hotel who dedicate a substantial portion of their individual time monitoring online reviews of our assets, including our restaurants. And beyond that, we qualify the validity of a review or online statement by researching the source, as well as proactively searching our assets with specific search terminology to stay ahead of the curve in identifying suspect content and identifying and resolving any true issues." Copeland says that this is the type of effort that is treating every review as both an opportunity to improve and a unique marketing asset which is the hallmark of the way "we handle Yelp."
In addition to in-house monitoring, many restaurants and hotels have gone the way of hiring outside social media firms whose sole relationship with the applicable restaurant or hotel is to monitor their specific online relations. And when Yelp puts health grades online as they have suggested, these firms will undoubtedly be in greater demand. If it hasn't already done so, this line of business will assuredly take its frontline place in the marketing and brand protection arena.
So, what happens once you do secure an impressive grade? That's easy: don't forget to tell the world about it. Make it a part of your website. Make it a visible expression of your culture and standards. Enable click-throughs to sites like Yelp, which will be prominently posting your exemplary health inspection grades. The simple fact is that there's a social media wave transforming this industry. Why choose to swim against the tide, when you can grab your board and ride that wave? Using social media in a proactive manner boosts your reputation and tells your online community that you are on the right side of this movement. The cost of doing anything less has become far too high to do otherwise.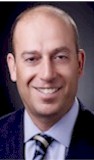 This article was co-authored by James D. Gassenheimer a partner in the Miami office of Berger Singerman, Florida's business law firm. Mr. Gassenheimer is an acclaimed litigator whose practice includes hospitality and real estate related litigation, complex commercial litigation, bankruptcy litigation, aviation litigation, and admiralty and maritime litigation. Among his various clients, Mr. Gassenheimer advises one of the country's largest resort development and property management firms. He has served as Lead Counsel to the plan proponent in the reorganization of the largest hotel in Pittsburgh, saddled with $80 million in claims, and which included the successful six-day trial of contested matters against the secured lender, the Blackrock hedge fund. Mr. Gassenheimer also served as General Counsel to the Court Appointed Receiver in a $200 million real estate related receivership, handling complex foreclosure litigation, bankruptcy matters, prosecuting and defending claims for fraud, lender liability, lien priority issues and first and third party insurance claims involving over 20 separate and affiliated developers. Representative clients for whom Mr. Gassenheimer has had extensive involvement include Turnberry, Ltd., Royal Caribbean Cruises, and Stiles Corporation. Mr. Gassenheimer writes on novel issues affecting the worlds of hotel and hospitality, and real estate. He has spoken at numerous conferences, from issues such as navigating the Real Estate crisis and its road to recovery, to the changing protocols for Social Media. A graduate of Brown University, with a BA in Economics, Mr. Gassenheimer earned his J.D., graduating cum laude, from the University of Miami School of Law. Mr. Gassenheimer can be contacted at 305-714-4383 or jgassenheimer@bergersingerman.com.
Marc Stephen Shuster is a partner in the Miami office of Berger Singerman, Florida's business law firm. Mr. Shuster is a business attorney with extensive experience in commercial real estate transactions, both healthy and distressed, and corporate M&A deal work, with an emphasis on the hotel and hospitality industry. He advises both traditional hospitality conglomerates and Internet advertising sites serving the industry. Mr. Shuster he has served as counsel to a Florida-based emergency management/services conglomerate in negotiating for disaster relief work throughout the Caribbean. Mr. Shuster speaks and writes on novel issues affecting the hotel and hospitality space, serves on various community boards, and has been recognized with numerous awards and accolades. Mr. Shuster can be contacted at 305-982-4080 or mshuster@bergersingerman.com Extended Bio...
HotelExecutive.com retains the copyright to the articles published in the Hotel Business Review. Articles cannot be republished without prior written consent by HotelExecutive.com.