Investment Overview: The Top 7 Finance Solutions in Today's Market for Hotel Owners & Developers
By Bryan J. Clark, President & CEO, Lion CFC Inc
In the current capital markets exists a degree of uncertainty and uneasiness that hasn't been seen in recent years. Investors remain highly skeptical and hesitant to invest their capital in any unconventional real estate related investment vehicle. However, capital is still readily available if a Hotelier knows where to look and knows just what to look for. Distressed hotel properties can be acquired at lightning speed, new projects can be acquired and or constructed rapidly, equity can be stripped from existing hotel properties, new fixtures and equipment can be secured in a matter of days without additional loans, and loan transactions can still be funded with very little owner equity if the deal is structured correctly. The purpose of this article is to discuss the seven most important finance techniques and structures available to Hoteliers in the current marketplace. The seven topics discussed in this article are listed below for easy reference:
Collateral Enhanced Structured Financing

Hard Money

ADC financing that converts to mini-perm and perm financing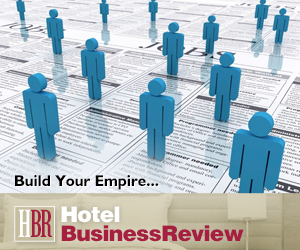 Sale-leaseback

Equipment leasing

Gap/Joint Venture Equity

Mezzanine Financing
1. Collateral Enhanced Structured Financing
A form of debt financing whereby the sole collateral for the loan (usually a credit line) is secured by 3rd party collateral, typically a medium term note or structured certificate of deposit. The use of the above mentioned 3rd party collateral (financial instruments) allows for up to 100% debt financing without the need for personal recourse on projects ranging from $20M-$1B+. Various project types including hotel and resort developments can be financed using this structure without substantial equity investment. In fact, projects can often be structured with very little equity required provided that the 3rd party collateral is purchased by an outside investor and pledged as the sole collateral for the project. Interest rates typically range from libor to libor plus 3% and are almost always interest only. Lastly, the principal loan balance is never required to be paid back since the medium term note or structured certificate of deposit will "collapse in" at the end of the loan term (which coincides with the maturity date of the instrument) and repay the outstanding loan balance in full. Several top investment banks participate in this type of financing although a "collateral" provider and investor will need to be located to facilitate a successful project funding. It should be noted that this can be a very complex finance structure and therefore requires a competent "Collateral Enhanced Structured Financing" provider. A legal team with extensive experience in this field is also strongly recommended.
2. Hard Money
Also known as private capital and in some cases bridge financing, can be a great source of capital in time sensitive acquisition or development situations. It can also be used as a "last resort" for hotels and other income producing properties when "mini perm" or permanent financing cannot be secured due to stabilized income requirements. In addition, hard money is a great source of financing when the appraised value of the property is significantly greater than the acquisition price. Most if not all banks will base their "Loan-to-Value" calculations off of the less of the appraised value and the acquisition price. However, hard money lenders will often base their "loan-to-Value" calculations off of the appraised value, usually based on a 180 day marketing time (liquidation value). Therefore, in the event that a piece of land or hotel is for sale significantly under it's appraised value, it is often possible to finance up to 100% of the acquisition price via a hard money loan since the true "loan-to-value" is only 50%-60%, assuming the real estate is for sale at 40%-50% under its corresponding appraised value. Hard money loan transactions can usually be initiated and closed within 30 days depending of course upon the speed of the appraiser (if an appraisal is needed), and the due diligence requirements of the lender. Due diligence fees and costs for most hard money lenders typically range from $1,000 up to $50,000+ depending on the size of the loan, due diligence requirements, and location (domestic or international).
3. ADC Financing
Acquisition-development-construction financing, is a loan that covers an agreed upon portion if not all of the costs required to acquire, develop, and construct a project. It is always ideal for a hotel/resort developer to have one lender or a syndicate of lenders that are willing to commit to financing the acquisition, development, and construction of a project up front (as opposed to only the acquisition, or only the development, etc.) so a project is never put on hold in the middle of construction due to capital constraints or shortfalls. However, there are additional points that every hotel developer should keep in mind when negotiating with a lender. One of the most important points to stress when negotiating with a lender is whether or not the bank or lender will issue a commitment upfront for the take-out financing as well as the construction financing assuming certain construction and income milestones are met. Ideally, an "ADC" loan should automatically convert to "mini-perm" financing upon completion of construction, and convert again to permanent financing usually after two years of stabilized income. Construction financing will usually be priced at prime plus 1%+ whereas "mini-perm" and "permanent" financing will usually be priced at treasury plus 1%, or somewhere in that range. Securing a commitment upfront from a construction lender for take-out financing with agreed upon pricing allows for more accurate projections as well as less heartache in the event there is some kind of shake up in the capital markets or the project is delayed for unforeseen reasons unrelated to the project itself.
4. Sale-Leaseback
As an alternative to conventional financing, a sale-leaseback provides the Hotelier or Developer with the option of financing a project with little or no equity or debt. Instead a lease of between 10 and 20 years (or longer) is signed with a real estate investment company whom in turn pays for the acquisition, development, or rehabilitation of a property. Upon closing of the acquisition, completion of development or rehabilitation, the lessee takes possession and/or management responsibilities of the property and guarantees the lease payments to the owner (usually a real estate investment company or private investor). A sale-leaseback can also be utilized to strip the equity out of a property for use as equity in another project or endeavor. Essentially, a sale-leaseback is just as the name implies: a sale in which the property is usually immediately leased back to the original seller although this is not always the case. For example, if a hotel operator is looking to start a new hotel in an existing building but does not wish to take on new debt to acquire the property, the hotel operator could agree to a ten year lease on the building with a real estate investment company and the real estate investment company would purchase the building and then lease it back to the hotel operator. The cash flow of the hotel operation would be retained by the hotel operator assuming the lease payments are paid as agreed.
5. Equipment Leasing
A great solution to hotel operators looking for ways to control costs, leverage capital and ensure long-term survival in today's changing financial landscape. Equipment leasing allows hotel companies and developers of all sizes to increase cash flow, take advantage of tax benefits and hedge against the risk of technological obsolescence. Some additional benefits of equipment leasing include 100% financing on equipment, tax treatment since companies can deduct lease payments from corporate income since the IRS does not consider an operating lease to be a purchase, but rather a tax-deductible overhead expense. In addition, equipment leasing can also be a very flexible option since installation and maintenance costs can often be included in the lease payments. Leasing additional equipment is also much easier than purchasing or financing new equipment. Lastly, equipment leasing requests can be handled much more expeditiously than standard equipment or bank financing since there is less red tape and due diligence involved in the approval process. Virtually every type of equipment that could be needed can be leased. Everything from construction equipment to transportation, telecommunications, electrical, industrial and manufacturing, vending, restaurant equipment, etc. can be leased.
6. Gap / Joint Venture Equity
Equity financing, often referred to as gap or joint venture equity, is equity that can be secured from an equity group in exchange for a share of the company or project's profits and typically ownership rights to the project development or hotel company. Typical joint venture structures provide for 80%-95% of the required equity of the project meaning that the real estate sponsor (developer or hotel operator) is required to put up 5%-15% of the required equity to complete the "capital stack." Once a preferred return of approximately 9%-15% is covered, profits are split between the real estate sponsor and the equity group based on an agreed-upon basis. Typical capital "stacks" include approximately 55%-75% debt, 5%-10% mezzanine financing, and 5%-30% equity depending on the project.
7. Mezzanine Financing
Mezzanine Financing is essentially a subordinated, junior, or second mortgage placed behind the senior debt or mortgage on a property. Due to "Loan-to-value" constraints of most senior mortgages and their respective lenders, mezzanine financing allows for a developer or hotel operator to reach combined loan-to-value ratios of 85% and sometimes as high as 95%. The senior mortgage will usually max out at 70%-85% with the mezzanine loan adding an additional 5%-15% loan-to-value for a combined loan-to-value of roughly 80%-95%. Interest rates on mezzanine loans vary widely and are directly associated with the perceived risk of the transaction as well as other project specific variables including the Loan-to-value of the senior mortgage, amount of owner equity in the transaction, credit history of the real estate sponsor, real estate sponsor's experience, project location and type, etc. Interest rates are typically floating rates and have maturities of up to five years in most cases. Mezzanine lenders will always secure their loan with a second lien on the property and usually by partnership and limited liability company interests. Some lenders will make mezzanine loans embedded in senior loans originated by their company allowing for "one-stop shopping" for its customers seeking higher leverage.
It should be noted that each of the seven topics discussed in this article should be used when and where appropriate. Clearly a sale-leaseback is not appropriate in every hotel acquisition transaction nor is the use of hard money. However, the concept to understand here is that there are still many finance options available for Hoteliers seeking to acquire or construct new hotel properties, strip equity out of their existing properties, acquire new equipment, etc. If financing cannot be secured through more conventional finance sources, think outside the box! Some options discussed in this article may turn out to be less or more costly than more conventional options but the point here is that if conventional finance options are no longer on the table for a particular situation, clearly the opportunity costs associated with not completing a transaction outweigh the costs of hard money, for example. On the contrary, Collateral Enhanced Structured Financing may turn out to be the least costly financing available regardless of the situation. The bottom line here is that Hoteliers must be aware of their finance options available in the current marketplace and cannot be afraid to be a little unconventional with their finance strategies in light of the current status of the capital markets.
Bryan J. Clark is President and CEO of Lion Commercial Funding Consultants Inc. Lion CFC maintains relationships with real estate investment trusts, hedge funds, and a variety of private money pools. The firm is a leader in innovative alternative finance structures and solutions involving standby letters of credit, bank guarantees, medium term notes, bills of exchange, and "take or pay" contracts. Mr. Clark is a member of the Urban Land Institute and contributing writer to various monthly publications. Mr. Clark can be contacted at 858-602-8080 or info@lioncommercial.com Extended Bio...
HotelExecutive.com retains the copyright to the articles published in the Hotel Business Review. Articles cannot be republished without prior written consent by HotelExecutive.com.